A virtual private network (VPN) is an Internet security service that encrypts user devices' connections to one or more servers. VPNs may securely link users to an organization's internal or Internet network.
Typically, a VPN is used by businesses to provide remote workers with access to corporate programs and data or to build a single shared network across various office sites. In both circumstances, the ultimate objective is to keep web traffic, especially traffic holding confidential information, from being exposed on the public Internet.
Our VPN app ensures secure and encrypted connections between your employees and the company's internal network or the Internet, protecting sensitive data from potential on-path attacks and eavesdropping techniques.
Which Major Operating Systems Are Included in Our VPN Coverage?
As a software development company that provides VPN services to customers, we understand the importance of having a professional VPN app available on all major operating systems. That's why we're excited to announce that our VPN development services are compatible with iOS, MacOS, Android, and Windows operating systems. So, whether you use a laptop, tablet, or smartphone, our VPN service covers you. Our VPN services are designed to be user-friendly and easy to set up, so you can start using it right away.
iOS and macOS:
Our VPN service is compatible with iOS so that you can enjoy a safe and secure connection on your iPhone or iPad. Our VPN service is designed to work seamlessly with the iOS operating system, so you can use it with ease.
Our VPN service is equally effective in protecting your online privacy and security. Whether using a MacBook, iMac, or Mac Pro, our VPN service works seamlessly with MacOS to provide a secure and encrypted connection.
Android Operating System:
Whether you are using a smartphone or tablet, our VPN service provides a secure and encrypted connection that you can rely on.
Windows Operating System: You can enjoy the same level of protection that you would on a desktop computer. Our VPN service is fully compatible with Windows 10, 8, and 7, providing seamless integration with the operating system.
What Different Types of Business VPNs do We Offer at Kolpolok Limited?
We offer two types of VPN apps for your business – Remote Access VPNs and Site-to-Site VPNs. Remote Access VPNs connect individual users to the company's internal network, allowing for secure access from any location. Site-to-Site VPNs link multiple networks and allow seamless communication and resource sharing between multiple office sites.

Remote Access VPNs
A remote access VPN connects individual users to a distant network, generally the enterprise's internal network. VPNs for remote access require two essential components:
✅ Network Access Server (NAS): a server or software program on a shared server that is linked to an organization's internal network.
✅ VPN client: Installed software on a PC or mobile device
Users who want to access the business's network activate their VPN client, creating a secure "tunnel" to the NAS. This encrypted tunnel allows the user access to the internal network without exposing their traffic – a huge security benefit for distant employees.
Site-to-Site VPNs
A site-to-site VPN links two or more networks, such as a branch office network and a corporate network. Several firms use site-to-site VPNs to utilize an internet connection for private traffic
as an alternative to private MPLS circuits.

Businesses widely use site-to-site VPNs with several offices in various geographic areas that need continuous network connectivity. With a site-to-site VPN, a company may securely link its corporate network to its remote offices so that they can interact and share resources as a single network.
Why do Businesses Today Use VPN Services?
Remote Access
Business networks provide secure communications. Almost certainly, your business network is secured by a firewall. Employees operate the network to access printers and applications, connect to IT resources, and exchange data, among other things. What about residential networks?

The prevalence of hybrid and remote workforces is on the rise. This trend indicates that more workers are accessing the Internet via their home networks or coffee shop hotspots. This personnel needs access to onsite resources. With a VPN for remote access, workers may safely access the workplace network from any location.

A VPN is neutral regarding mobile devices and operating systems (Microsoft Windows, Apple macOS, Linux, Android, and Apple iOS). This particularly benefits businesses with Bring Your Own Device (BYOD) policies. Using a VPN client and a Wi-Fi connection, employees may connect any device to your VPN server.
Access Control
What is access management? It involves regulating who has access to what. VPNs provide access control as an advantage. By verifying and approving users, a VPN may restrict network access. For this, it undergoes:

✅ Identification establishes that a person or thing is who or what it claims to be.
✅ Authentication: Establishing the user's credentials (usually with a password).
✅ Authorization grants correct access levels and permissions to a person or IP address.

Regarding access control and network security, the basic guideline should only provide users access to the information they need. This is made possible by VPN service from a reputable VPN supplier for network managers.

Cybersecurity
The principal characteristic of VPNs is that encryption scrambles data so that exclusively authorized users can see it. If intercepted, it will be useless to hackers, fraudsters, and other malicious actors.
To safeguard networks and users, VPN content filters prohibit hazardous material (such as known phishing and malware sites).

NSFW ('not safe for work) material and pirate sites are the most apparent applications of content screening. Additionally, it protects against Domain Name System (DNS) hijacking efforts, including:
✅ Cache Poisoning
✅ Middleman Attacks
✅ Malicious DNS Server
✅ Malware Attacks
✅ Router Exploitation
By safeguarding routers and DNS servers, an enterprise-grade VPN service may help avoid each of these.
Finding the Best VPN Development Company for You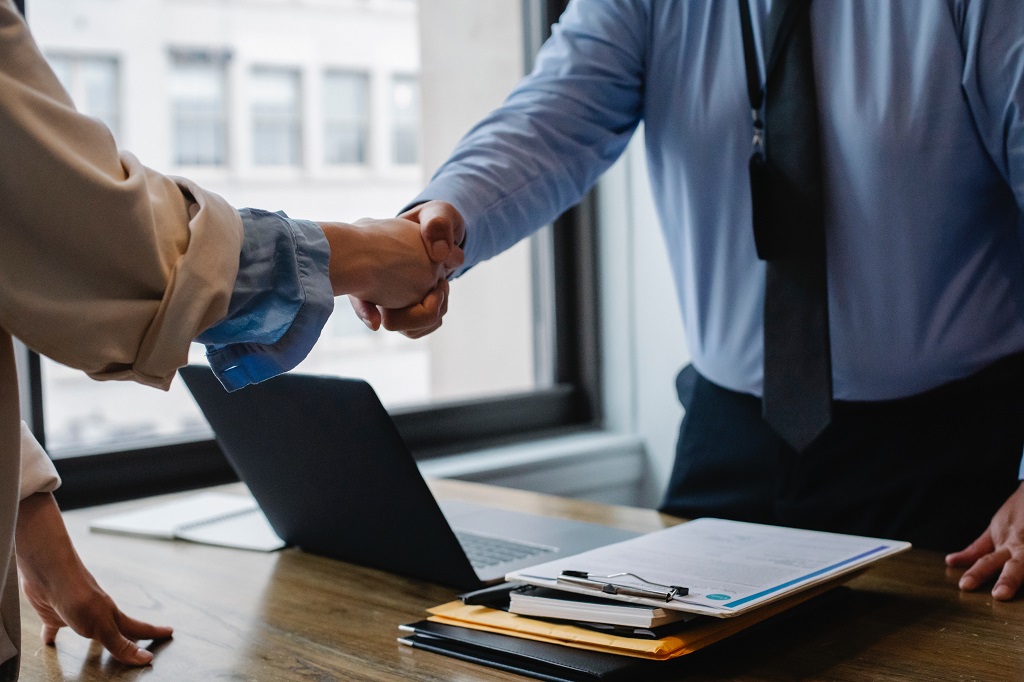 With large VPN development companies in the market, choosing the right one can be daunting. But with the right approach, you can find the best VPN development company that fits your needs. In this article, we will help you make an informed decision by outlining the key factors to consider when choosing a VPN development company.
Research: Research various VPN development companies and check their portfolio and client reviews to understand better their expertise and the services offered.
Experience: Look for a company with significant expertise in VPN development, as this indicates that they have the skills and knowledge to deliver high-quality results.
Security: Make sure that the company you choose implements robust security measures to ensure the protection of user data.
Cost: Consider your budget when selecting a VPN development company, but remember that the cheapest option may only sometimes be the best choice.
Customization: Choose a company that offers customization options to fit your specific requirements and goals.
Support: A company that provides excellent support and maintenance services can be a valuable asset to have on your side.

Why Choose to Develop Your VPN from Us?
With so many VPN providers on the market, you may be wondering why you should choose to develop your VPN from us. Let's check the advantages of developing your VPN from us and why we stand out from the crowd.
Expertise and Experience – We're a professional software development company with years of experience developing VPN solutions. Our team of experts has the knowledge and expertise needed to develop a high-quality VPN app that meets the needs of our customers, ensuring high-quality and efficient outcomes.
Customizable Solutions – We offer fully customizable VPN solutions tailored to meet specific needs and requirements.
Security and Privacy – We prioritize the security and privacy of our VPN solutions, ensuring data protection and confidentiality.
Reliable Service – Our VPN app is built on a robust infrastructure, which means that you can expect reliable service. We use only the best servers and technologies to ensure that our VPN app is fast, secure, and reliable.
Competitive Pricing – We offer competitive pricing and flexible payment options, making it accessible for businesses of all sizes. We understand that many people are looking for a VPN app that's both reliable and affordable. That's why we offer our VPN app at an affordable price, making it accessible to everyone who wants to protect their online privacy and security.
Ongoing Support and Maintenance – We understand that you may have questions or need help using our VPN app. That's why we provide customer support to help you get the most out of our VPN app. Our team provides ongoing support and maintenance to ensure the smooth functioning of the VPN.
Conclusion:
At Kolpolok Limited, our mission is to provide you with the best tools to protect your online privacy and security. That's why we offer a low-cost VPN app development, so you can see for yourself how it works. So why wait? Register with us today and start experiencing the benefits of your professional VPN app.
Note: Visit our portfolio page, there you can explore the achievements and discover innovative solutions and high-quality VPN services we have delivered to our clients over the years.